Parental Engagement Campaign—Your Words Today
®
At the beginning of this year, in partnership with the Ad Council, we leaunched the multimedia public service advertising campaign Your Words Today—an unprecedented national effort to encourage Latino parents' participation in their children's educations. The campaign aims to help meet the educational needs of our country's fastest-growing population, heighten the sense of urgency among all Americans regarding the need for more college degrees in the Hispanic community and, ultimately, to increase the Latino college graduation rate in the United States.
To date, the campaign has received tremendous support nationwide, including donated media support worth over $25 million dollars. But most importantly, the message resonates with the community and is making an impact. The campaign hotline received over 5,000 calls from parents requesting information; we distributed over 87,000 bilingual DVDs, and received over a half-million visitors to the campaign websites www.yourwordstoday.org and www.tuspalabrasdehoy.org.
In addition, the campaign significantly moved the needle on key goals:
Percent of parents who believe they are "very knowledgeable" of the steps needed to help their child go to college increased from 30% to 38%
Percent of parents who feel they have "a lot" of influence in helping their child take steps to get prepared for college increased from 66% to 71%
Awareness of HSF increased significantly, from 41% to 47%
We are excited about this campaign, and look forward to our continued partnership with the Ad Council to impact the lives of many more Latino parents in the years to come.
Watch Video Below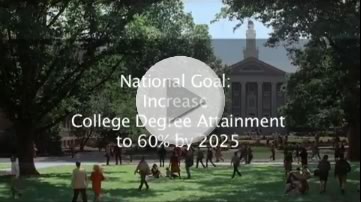 Frank D. Alvarez speaks about the campaign.